#
caseforgirls is a campaign to raise awareness for girls' education using social media. Each share raises $10 & each donation is matched. Help us bring $100,000 of scholarships to Vietnam.
---
Thank you for your support!
The #caseforgirls has become one of the most successful crowd funding campaign ever in the Vietnamese community. In 12 short weeks, we met our goal of raising $100,000! Millions were reach, thousands participated.
$100,000
USD Raised in twelve weeks
2,200,000
People Reached across the globe
1,000
Scholarships made possible
---
---
The Case for Girls
Investing in girls' education is the most effective mean of reducing poverty. Girls who complete secondary school lead better, healthier lives and are more likely to educate their children, ending the cycle of illiteracy and poverty.
Girls' education is a cause worth spreading. Help our campaign by using the hashtag #caseforgirls on Twitter and Instagram.
Spread the Word »
The Stories
How can education change a girl's life? We enlisted 9 current scholarship recipients from our partner programs, gave them iPads and asked them to show the world how education has changed their lives.
We also asked 4 prominent women in Vietnam to share their story and how education shaped their success.
See the Stories »
The Scholarships
We partnered with three terrific nonprofits - VNHelp, Children of Vietnam & HSCV - to provide scholarships and education programs for girls in Vietnam. These trusted partners have a combined experience of 50+ years in Vietnam. 100% of your donation goes towards their programs.
From now until May, westernunion.com has offered to match each donation.
Fund a Scholarship »
Our Advocates for Girls' Education
What happens when we invest in a girl's education? How do their lives change? What dreams become possible?
We enlisted 9 current scholarship recipients from our partner programs, gave them iPads and asked them to show the world how education has changed their lives from their own perspective. Every few weeks, they will post a new video. Follow their stories and spread the word.
Donate to a Scholarship Fund
For #CaseForGirls, we partnered with three terrific NGOs with a combined experience of 50+ years working on the ground in Vietnam. Each of our partners maintain unique scholarship and education programs for girls in Vietnam. Your donations are 100% tax deductible.
---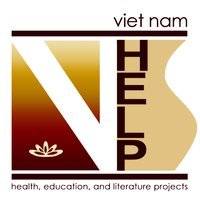 College Scholarship Program
VNHelp
VNHelp believes that the ability to get a college education should not be dependent on one's ability to pay. The organization provides one-year and four-year scholarships to university students from impoverished backgrounds and work directly with Vietnamese universities to find candidates and follow their success.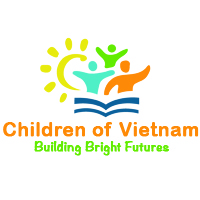 Bright Scholar Club
Children of Vietnam
Children of Vietnam provides kindergarten facilities, primary and secondary school scholarships, bikes to get to school, college scholarships, and tutoring for orphans and street children. There is no better way to build a future for a child than to provide an education.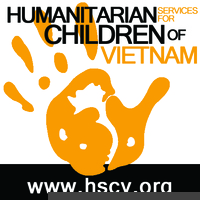 Family Assistance Program
Humanitarian Services for Children of Vietnam
HSCV provides refuge to girls who have been living within an abusive, or potentially abusive, environment as well as those living in abject poverty with no stable family support. HSCV provides the girls with a safe and nurturing environment, nutritious meals, medical care & professional education.
Grant progress last update April 15, 2014
Special Thanks
Special thanks to our partners Western Union, Yahoo! Employee Foundation, and Vietnam Airlines.
---
westernunion.com provides customers with fast, reliable, and convenient ways to send money online to friends and family throughout the world. Whether from your laptop, mobile device, or tablet, we've got the right solution to help you connect. You can pick up cash at more than 9,000 locations in Vietnam or you can send money directly to most bank accounts at including Agribank, Vietcombank, and Vietin Bank.
The Western Union Foundation is dedicated to creating a better world, where the ability to realize dreams through economic opportunity is not just a privilege for the few, but a right for all. Through its signature program, Education for Better, and with the support of Western Union, its employees, agents, and business partners, the foundation works to realize this vision by supporting education and disaster relief efforts as pathways toward a better future.
---